For those who are familiar with it, "Pathfindering" conjures up images of marching, camping, curious hobbies, bugs, and youth activities. Enlarging the Pathfinders' windows on the world and building a relationship with God are the dual objectives of this club, which is designed for children ages 10-15. With nearly 2 million members around the world, this Seventh-day Adventist Church-sponsored club accepts any youth who promises to abide by the Pathfinder Pledge and Law regardless of their church affiliation. 
The MVSDA Mustangs Pathfinder Club has activities that encourage community service projects, nature and environmental conservation, camping, and high adventure trips. The Pathfinder Club challenges the unique talents of each member. Pathfinders is built on an age-specific curriculum of six levels along with approximately 350 specialized skill development topics covering arts and crafts, aquatics, nature, household arts, recreation, spiritual development, health, and vocational training. These often serve as a launching point for lifetime careers or hobbies.  For more information about our Pathfinder Club please send us a note through our contact us page.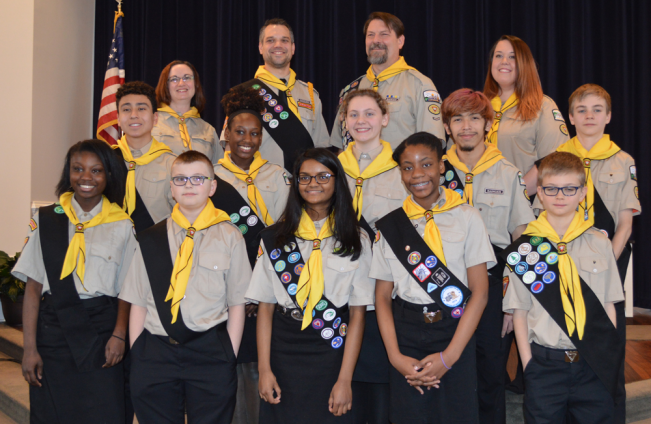 Our second annual Outdoor Exploration Day is coming for kids ages 4-15 who are interested in Adventurers or Pathfinders!  At this event, you will get a sneak peak of our clubs and some of the types of activities we do.  This year's Outdoor Exploration Day will be held at Mt. Aetna Retreat Center on Saturday, August 25th from 9:30am-7:30pm.  We will have a day planned full of worship, class time and of course fun earning our awards and honors.  Lunch and dinner will be served that day.  Pre-registration IS required.  Click here to register today!